Professor Lim Sang Taek, DTU Vice-Provost said: "On behalf of the DTU Board of Provost, I warmly welcome you all to ICCRI 2023, I encourage you to explore the latest international advancements and breakthroughs together, exchange information and work on developing sustainable future relationships. DTU has a long-standing tradition of promoting interdisciplinary collaboration and nurturing talents in various fields, so I sincerely hope that this conference will be a rewarding experience for everyone."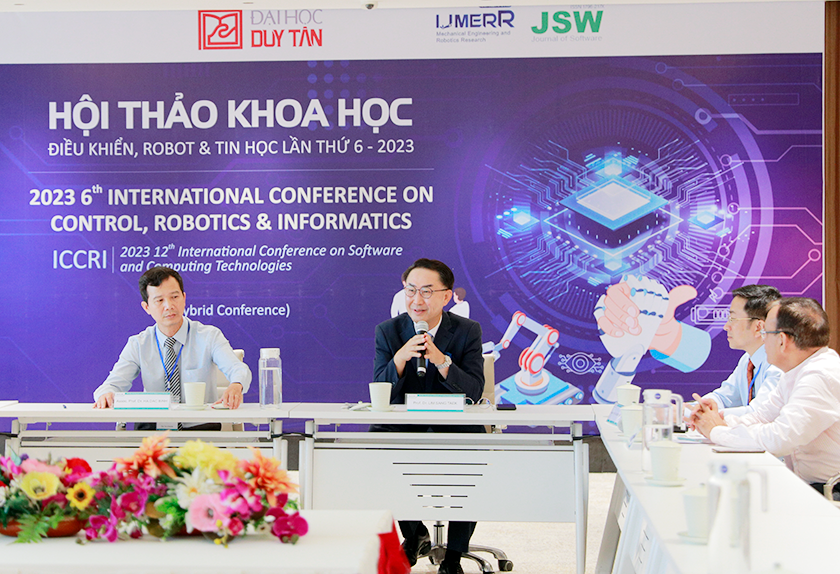 Professor Lim Sang Taek, (second from left) 
The conference received forty papers and eighteen were accepted, covering assorted topics, including: new optimization and control algorithms for robots; unmanned aerial vehicles; autonomous cars; big data; machine learning; wireless sensor networks; and mobile edge computing.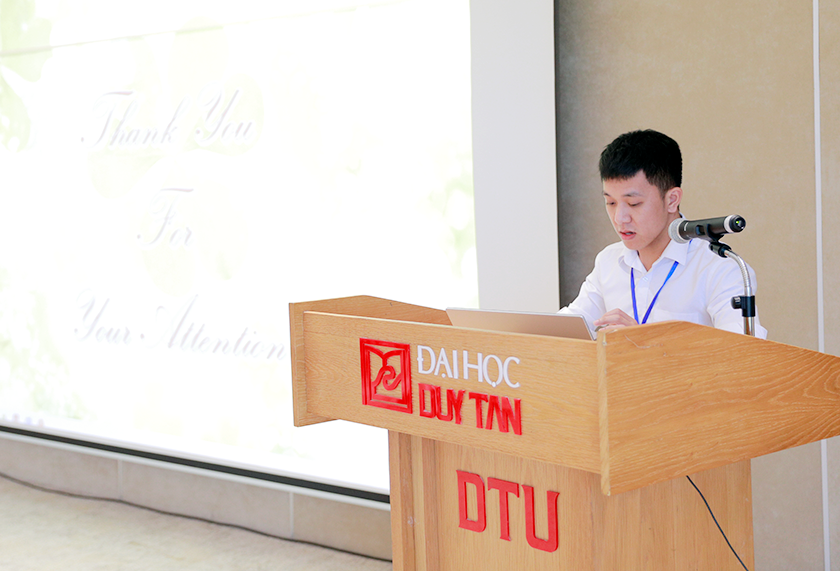 Participants share their experiences
Professor Xingjian, Jing from the University of Hong Kong, presented control problems for complex non-linear systems and proposed solutions. Professor Jan Peters from Darmstadt University in Germany discussed ways to accelerate data-driven learning, policies for enabling robots to perform complex tasks in the real world, and structures to help robots improve their ability of learning. Professor Nguyen Tuan Minh from Thai Nguyen University, presented the application of deploying unmanned aerial vehicles in wireless sensor networks.
DTU lecturers and researchers from the DTU Faculty of Electrical Engineering and the Center of Electrical Engineering (CEE) gave presentations on robot control, UAV control, and mobile edge computing networks.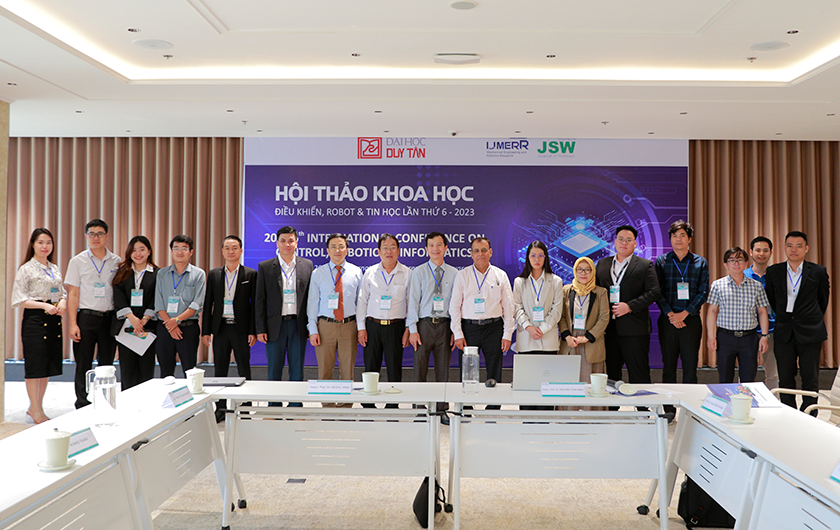 DTU lecturers and researchers 
Professor Rajender Singh Chhillar, from Maharshi Dayanand University, in Rohtak, India, said: "As Co-Chair of this conference, I would like to thank DTU for hosting the 2023 event, where we can share ideas and develop partnerships in the future. I also want to express my appreciation to the board of organizers for their hard work to ensure the success of the conference."
The ICCRI is an annual event held by the DTU School of Engineering & Technology to enhance the quality of education and research for DTU lecturers and researchers. 
(Media Center)
On May 27, DTU hosted the sixth International Conference on Control, Robotics, and Informatics (ICCRI), where researchers and professionals in the fields of control, robotics and informatics from various countries could meet and share their latest research findings.